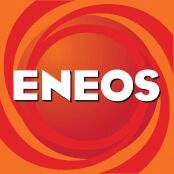 ENEOS is the brand name for products manufactured and sold by JX Nippon Oil & Energy Corp., the largest oil company in Japan. ENEOS products are the highest quality lubricants available in the marketplace today.
These products use advanced additive and base oil technology, the result of joint engineering and research with all of the Japanese automotive manufacturers.
ENEOS lubricants provide exceptional performance, power and protection for a wide variety of applications including race cars, motorcycles and street automobiles.
ENEOS brand motor oil is developed to exceed the highest standards of the automotive industry. ENEOS product ranges from motor oil that offers optimal performance protection under the most extreme temperature variations,
to ecologically friendly motor oil that provides superior fuel saving capacity.
NICHIBO - New Zealand distributor of ENEOS
4 Newton Road, Newton, Auckland, New Zealand
T: (09) 374 4436
Shingo HOSHINO
M: 027 526 1993
E: shingo_hoshino@nichibo.co.jp
ENEOS Global site: www.eneos.com